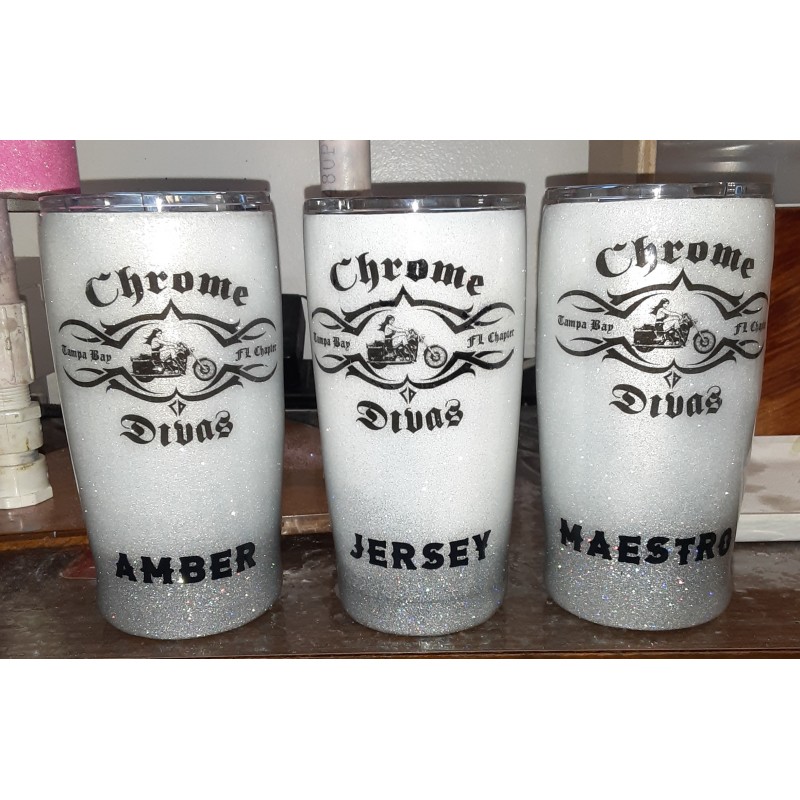  
OFFICIAL CHROME DIVA BLING! Deposit Only
Here are some samples of the many tumblers we have produced for National members and chapter members throughout the US.  We can produce different styles for your custom tumblers, including, glitter, mica, fabric,  acrylic pours and combination of the styles.
We offer many popular sizes and styles including for Beer bottle, White claw can coozies, 20oz 30oz (both in skinny and tapered styles) and many many more!
Prices starting at $20.00
Once we have all the details (size, color, media, logo color, name color) we can create a mock up for you to review prior to paying the final amount including the shipping costs.
Contact us directly to discuss what you would like for your cup!  thetwocraftywinos@gmail.com
No customer reviews for the moment.